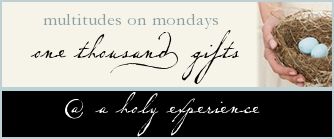 404. Delish dinner with the in-loves
405. An opportunity to pray for women that will attend unveiled while I worked on favors for the event
406. Getting to chat with friends while we finished up the favors
407. A very productive planning meeting for Unveiled
408. A cricut cartridge on sale for $9.99!
409. A lovely lunch date with a dear friend
410. A cricut that could cut out 80 tags for me while I stamped!
411. Getting to have stew on a COLD winter day
412. A warm house and warm clothes when its frigid outside
413. Not having to go to Walmart this week.